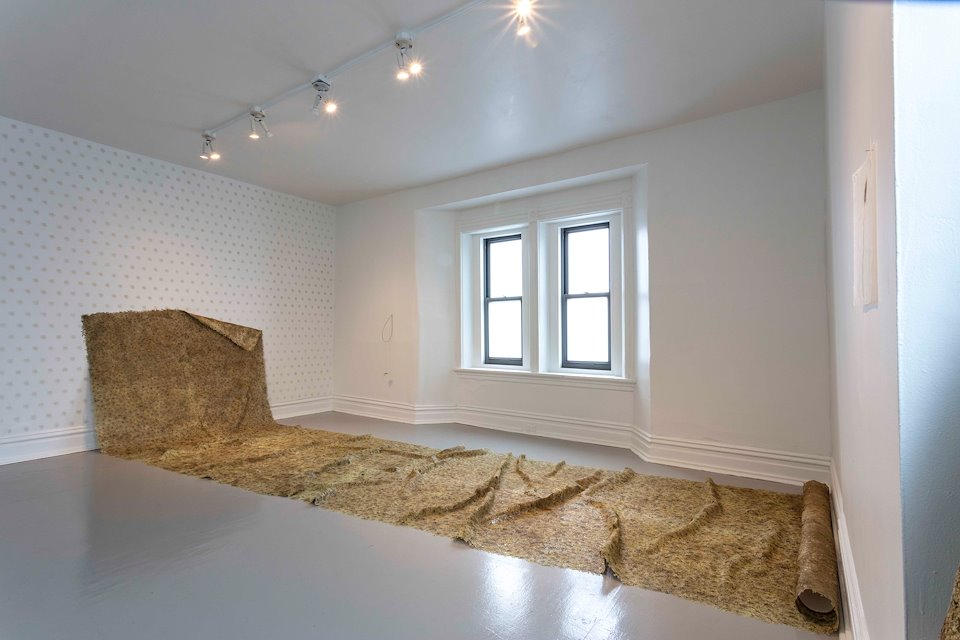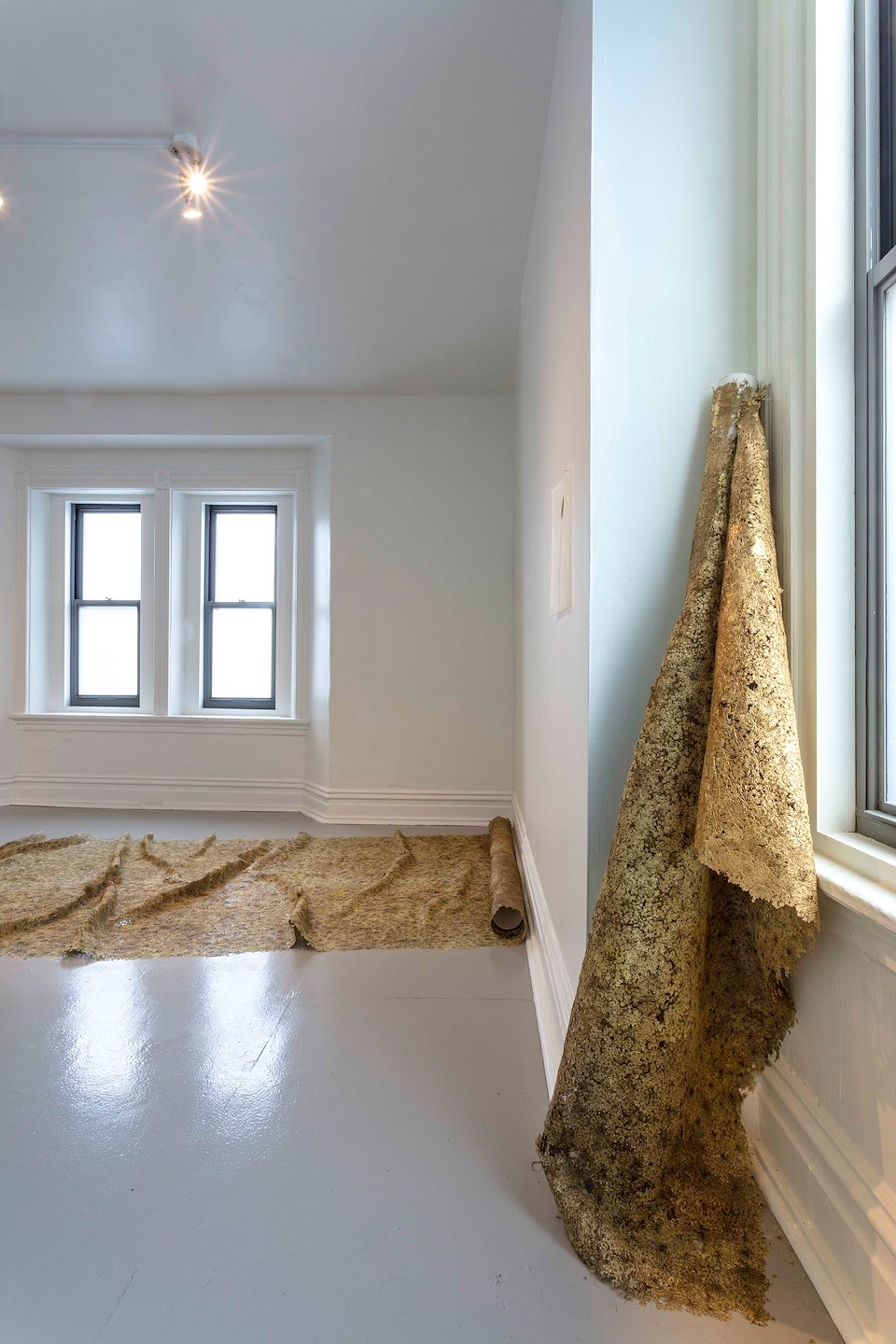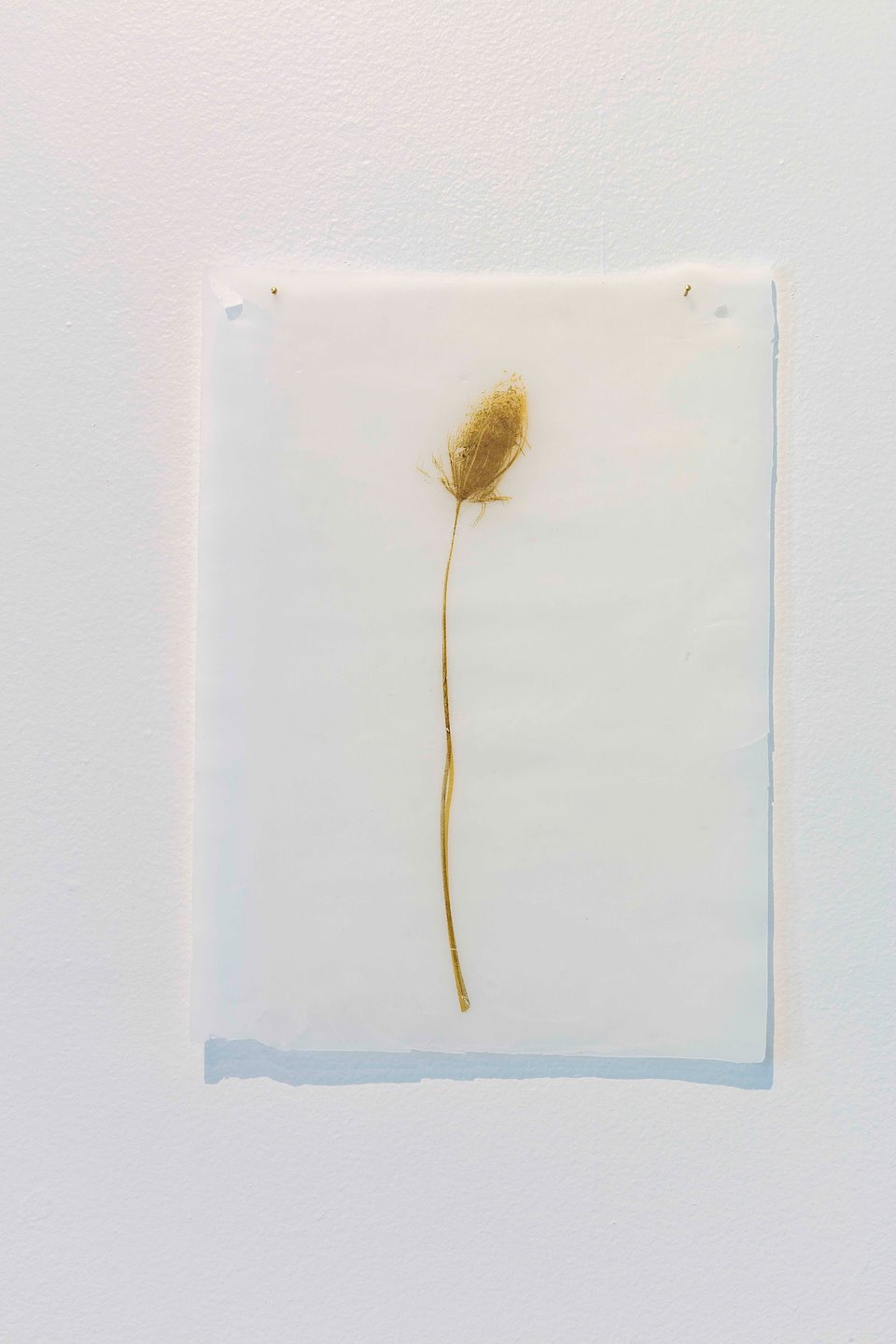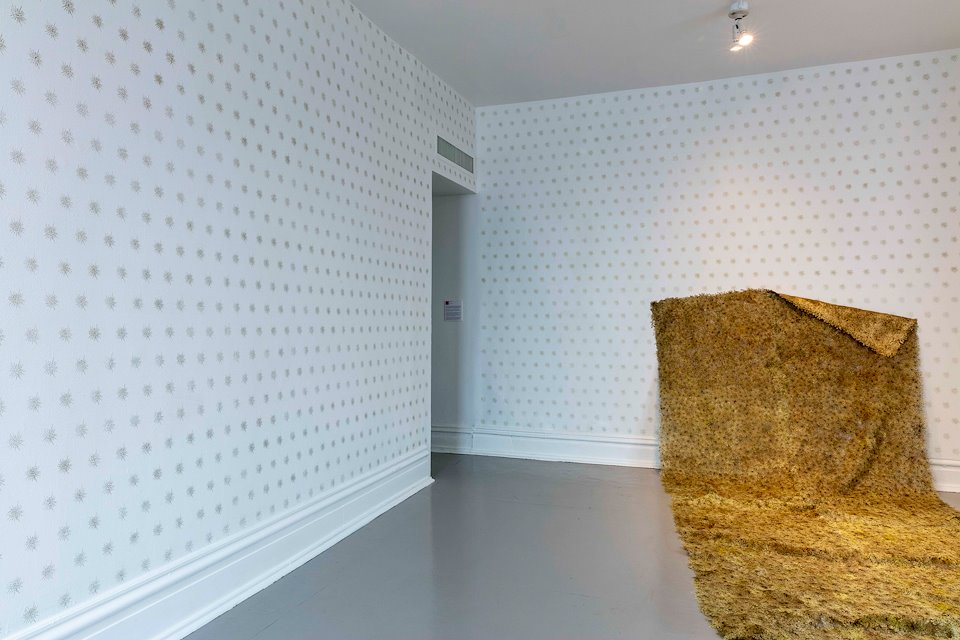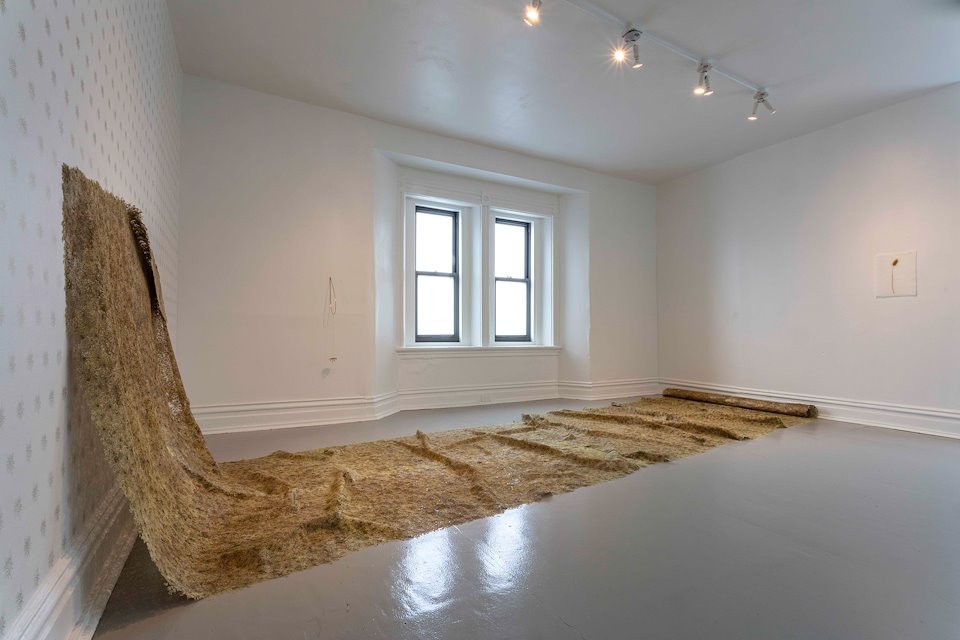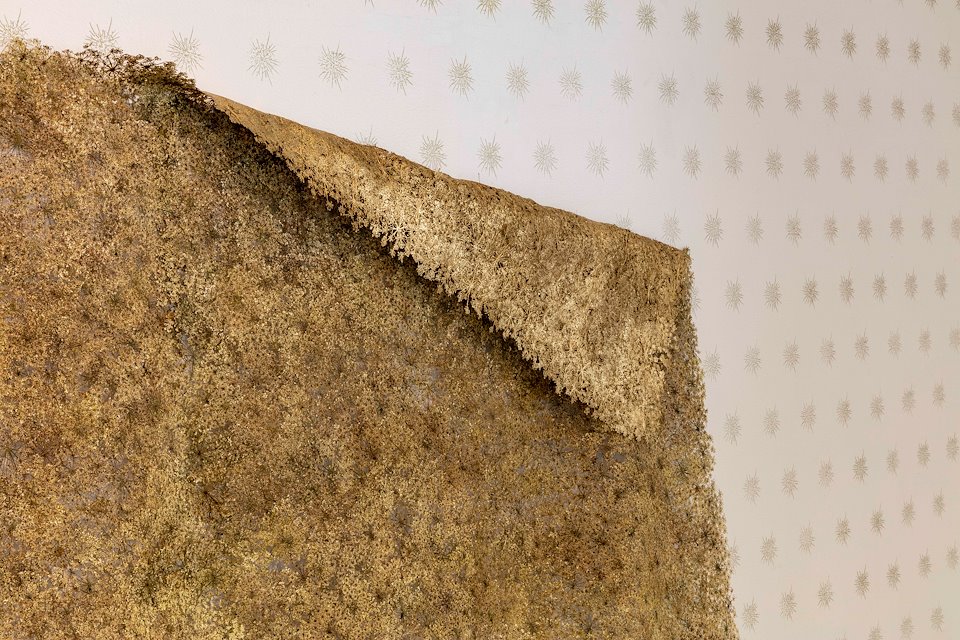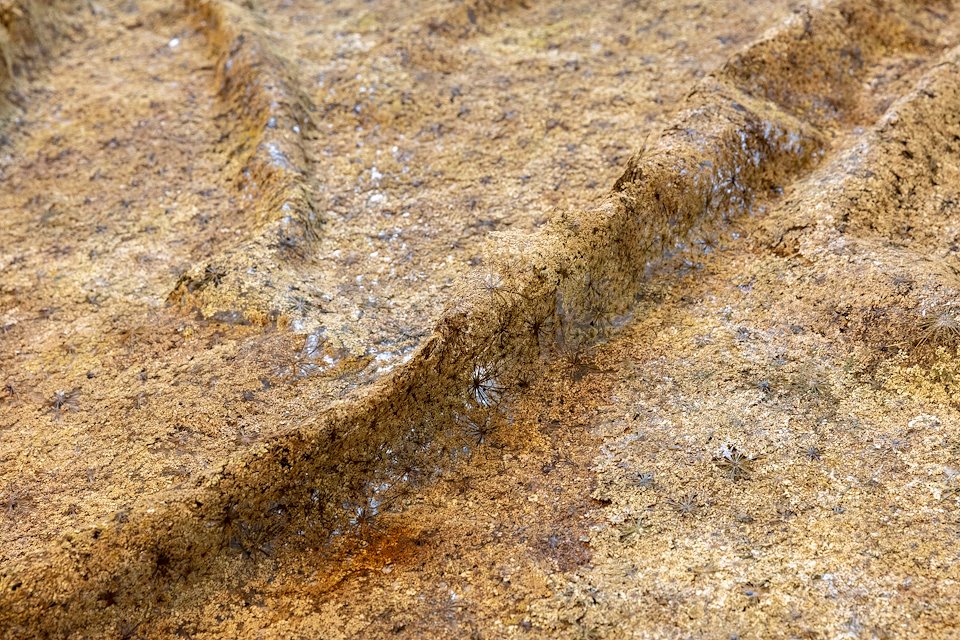 This artwork references a diverse range of research sources that are centred around botany and botanical activity throughout history. Exploring the relationship between human and plant species, I am drawn to the scale, energy, intention and ambition of eighteenth and nineteenth-century botanical endeavours and developments, when the natural landscape was viewed as a place of wonder and discovery. 
My practice investigates processes of collecting, preserving, and archiving. Working through slow, repetitive and meticulous methods of construction I attempts to stretch and consolidate the associative potential of natural particles and fragments harvested from our landscape.
The central element of this installation involves a large scale pressed flower work composed of thousands of pressed Daucus Carota flowers, known commonly as Queen Anne's Lace. These plants were gathered from sites around the city of Pittsburgh and are woven together to form an interlaced structure of fabric measuring over 16 square meters. Other related works include a series of screen prints on wax and a hand stamped wall pattern, drawing our attention to an intricate structure of leaflets discovered on the underside of the flower head.
While landscape is defined as "all the visible features of an area", I am interested in the notion of landscape as a surface, a covering or veneer. My artwork considers what it might be concealing, and what it might hold. How a closer engagement with these natural materials might lead us to an interior space, slowly revealing the potential and possibility of this space, as a place to shelter the precious and yield that which is valuable; a bank, an archive, a sanctuary.
Up Next:
FLORILEGIUM, a gathering of flowers